Island Box
Regular price
Sale price
$42.00
Unit price
per
Sale
Sold out
This box contains our Caribbean Hot, Caribbean Jerk, Caribbean Jerk – Hot, and West Indian Curry spices. This box has all the essentials you will need to create any dish that will take you back to the Caribbean islands. You can mix and match these spices to create unique blends and flavors that will marry well together and not disappoint. The Caribbean islands are all about flavor and spice, and this box deliveries that and will deliver a tropical dish your taste buds will remember.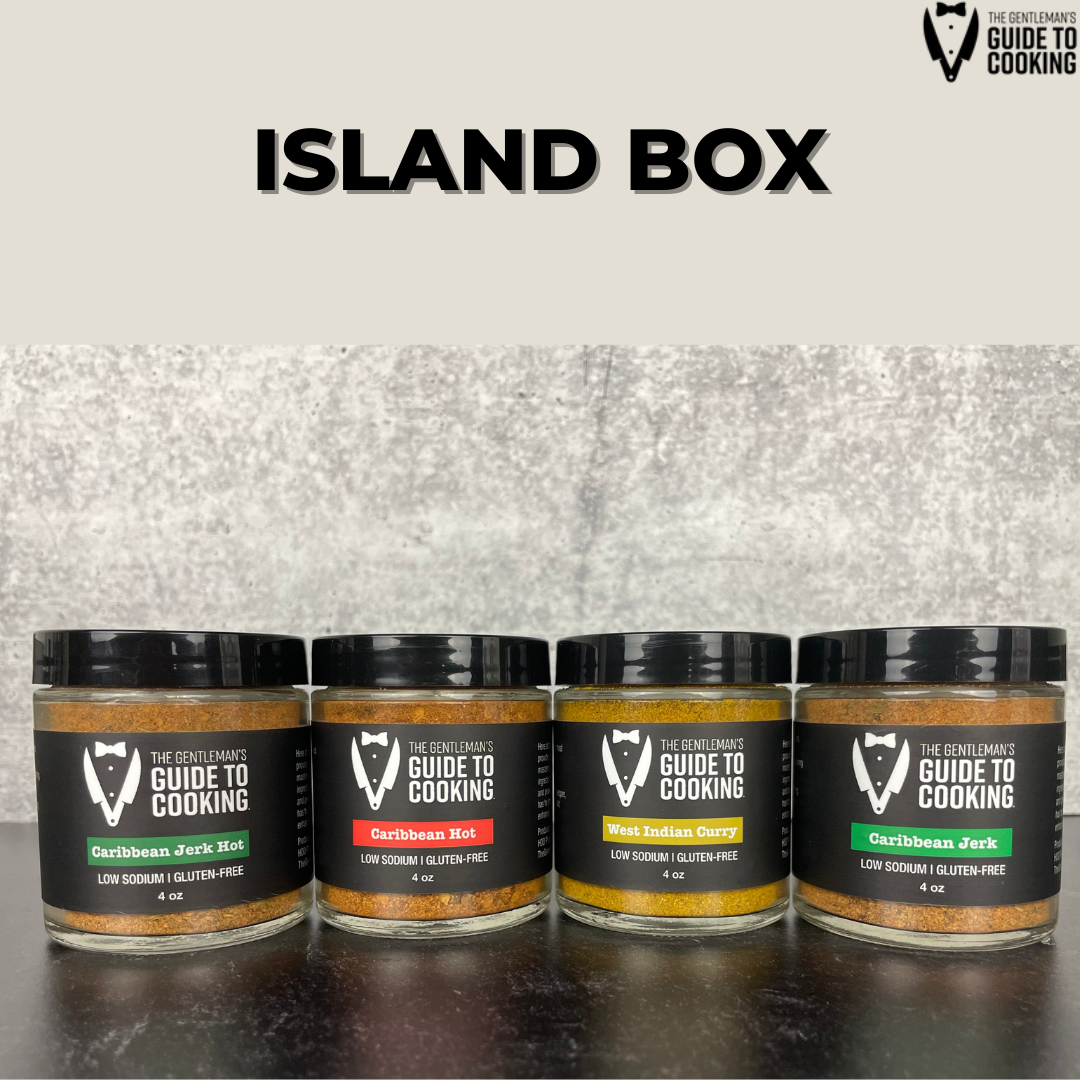 We are very happy with our purchase! All of the spices are wonderful & we have a hard time picking our favorite :)
If you asked me which one I liked most, I don't think I could decide! Every one of these are next level deliciousness!
Great Products and some of the best flavors ever.